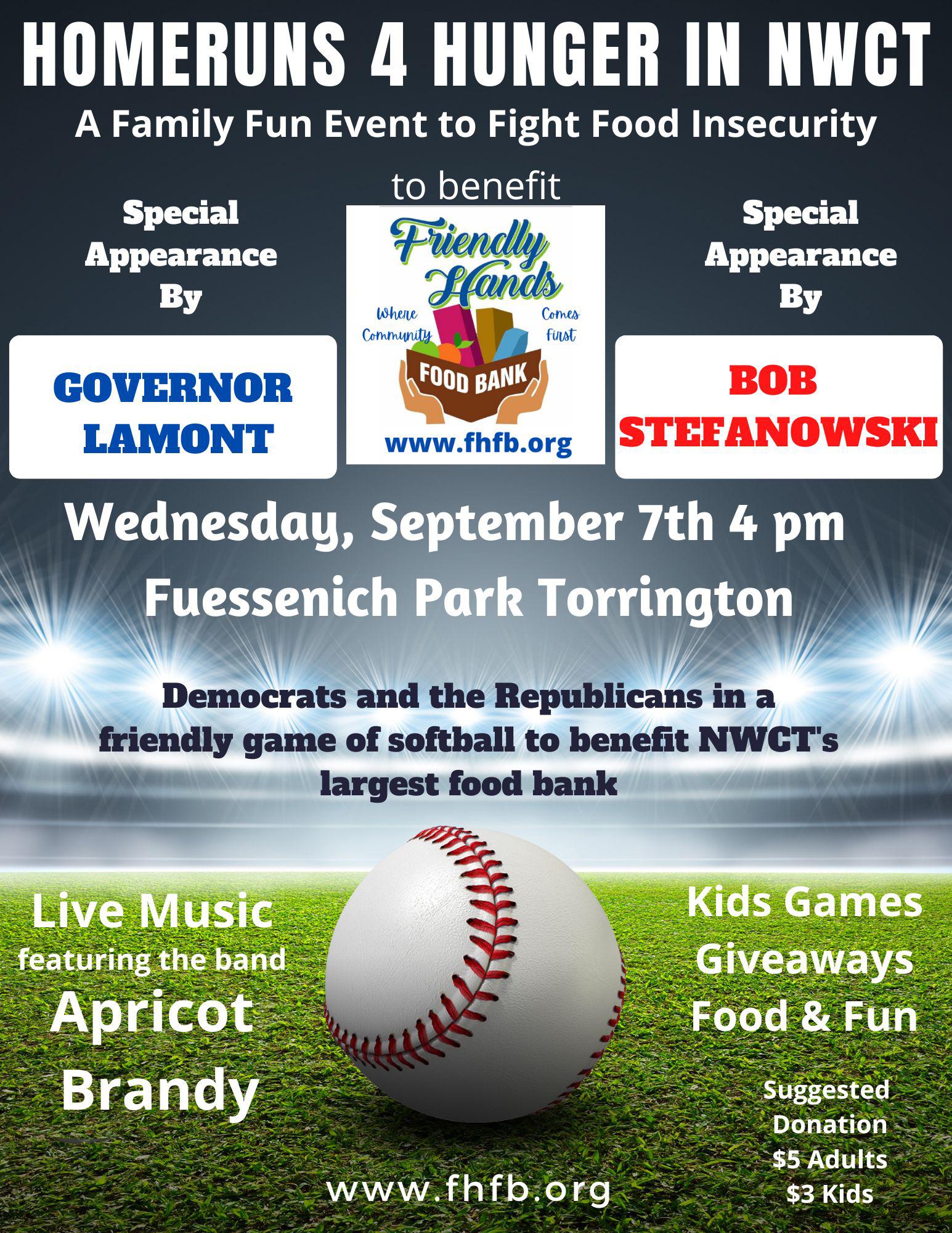 Torrington Food Bank is hosting a 'celebrity' softball game to raise money and awareness for the local food bank
TORRINGTON— Friendly Hands Food Bank in Torrington has found a way to raise money to support himself, while also giving a nod to the upcoming November election.
The food bank, which serves customers in and around Torrington, is hosting a benefit softball game with the state's Democrats and Republicans at 4 p.m. on September 7. The event, Homeruns 4 Hunger, aims to highlight food insecurity and raise funds for the food bank.