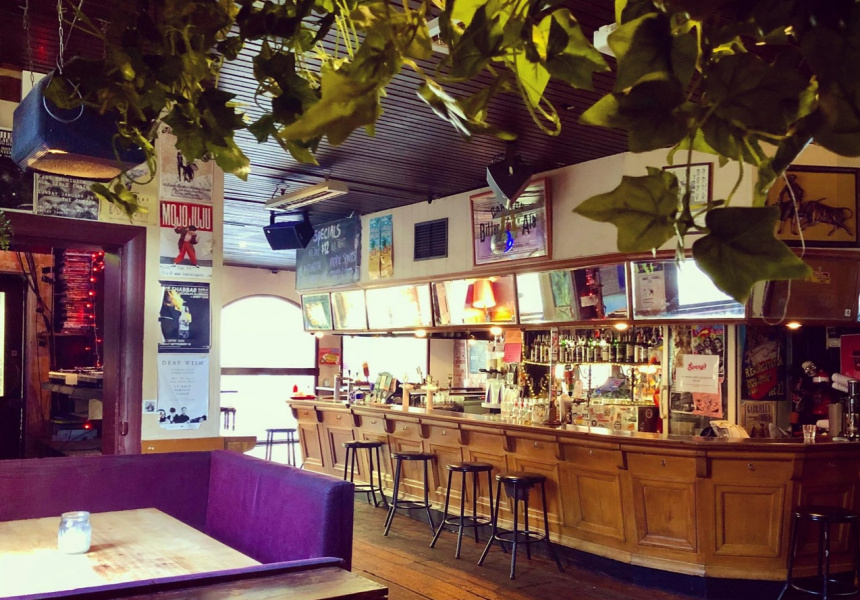 The historic John Curtin Hotel has been sold to foreign investors, but unions vow not to work on a 'greedy' redevelopment
"You'd be a joke to sell this ad to a developer." That's what Luke Hilakari, secretary of the Victorian Trades Hall Council, guessed former Prime Minister and Curtin Hotel regular Bob Hawke would have said about news in February that the historic pub was up for sale. And yet, that is exactly what happened.
Earlier this month, the well-known Labor and Labor watering hole, local music incubator and beloved concert hall was sold to an unknown offshore investor.
Today, as Hilakari hinted in February, the construction industry group's trade union body issued a green ban on development – a kind of strike that unionized workers can take to protect sites from the developments deemed culturally, socially or historically vandalic.
"Whatever needs to be done to protect the building, the labor movement and its community partners will do. If the builders want to move a bulldozer, they will be met by an active picket line," Hilakari said. Large format Friday morning.
Launched in the 1970s by Builders Laborers Federation unions in NSW and Victoria, Green Bans saved iconic Melbourne landmarks such as Queen Victoria Market, Melbourne City Baths, Melbourne Railway Station from destruction. Flinders Street, the Windsor Hotel and the Princess Theatre, but they have rarely been mentioned since.
Union leaders hope the ban will draw attention to the issue of ill-conceived, profit-driven developments that ignore the cultural significance of institutions like the Curtin Hotel.
"Our movement has a long and proud history of protecting important cultural sites and buildings in Melbourne – and the John Curtin Hotel is one of them. It's about saving an important gathering place for the future, but it's It's also about preserving our city's heritage," Hilakari said Thursday.
"This green ban sends a clear message from Victorian workers that we will not sit idly by and allow our precious historic building to be destroyed by greedy international developers."
In a demonstration of support from the town hall, the building obtained temporary "significant" heritage protection. Nicholas Reece, the city's deputy lord mayor, said the ordinance will give the site "the highest possible level of protection" when development applications are considered.
"It is so important that we protect our heritage pubs and music venues – not just because they are significant heritage buildings, but because of their irreplaceable social and cultural value," Reece said in a statement.
Preserving the structural heritage of a building is one thing, but as fascism runs rampant, a new respect for the significance of what goes on inside these places is emerging.
"The Curtin has been a community meeting place for over 160 years. Our aim is to ensure that it remains a pub and a music venue, and does not become a facade with a block of flats behind,' said Simon Ambrose, CEO of the National Trust's Victorian Division Australian.
Friday morning, Hilakari said Large format a collaborative offer of over $6 million from RMIT and the Electrical Trades Union was rejected by the seller in favor of a lesser offer from the offshore developer.
"It's a drain of money, at the expense of the community"
Verified sales data was not available at the time of publication. US commercial real estate giant CBRE Group, which brokered the sale, did not respond to Large format request for comment.
When asked what message the unions were hoping to send to developers with the green ban, Hilakari was adamant.
"Don't even bother. Do you want to face the protests? Do you want to deal with workers leaving the site? Is the amount of money you expect to make on this site even going to happen if there is so much disruption? »
"These pubs contain Melbourne's past, our stories and our community. We can't keep losing them like this."