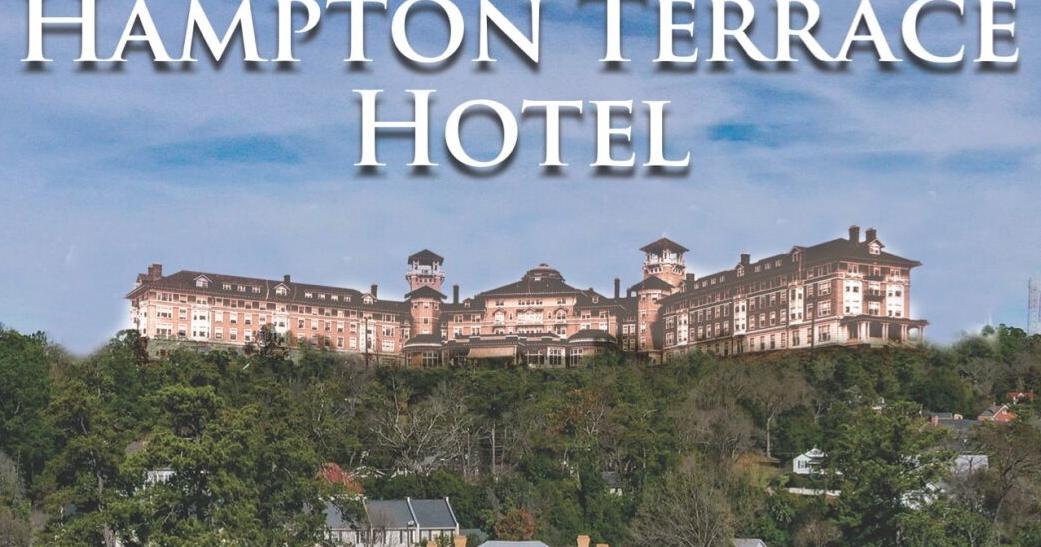 Exhibit on Famous Hampton Terrace Hotel Opens in North Augusta | Community
The legacy of the former Hampton Terrace Hotel, perched atop the hill in North Augusta, gets its own historic exhibit.
Open at the North Augusta Arts and Heritage Museum from April 21 through July 1, the free exhibit takes visitors through the creation and demolition of the grand hotel.
"We get more questions about the Hampton Terrace than almost anything else here," said Museum of Arts and Heritage volunteer Garland Gooden. "We just decided last year that we had to do an exhibition about it."
Gooden, alongside volunteer George Forbes, used research and information about past exhibits from the North Augusta Heritage Council in 2012 to create the current exhibit. The duo wanted to make the information accessible and chronological for the public.
The hotel was one of many large hotels in the area, alongside Aiken's Willcox and Augusta's Bon Air. The famous Hampton Terrace Hotel burned down on New Year's Eve in 1916.
"I was born and raised here, and I had heard of this place. But I really didn't know," Gooden said. "In fact, my mom remembers the fire and she was only 5 or 6 at the time.
"We had so many questions about the diorama that I just started thinking about how we should do something about it, and we started digging into it and the more we got into it, the more fascinating it became. was just an incredible labor of love from these two brothers and of course other people as well."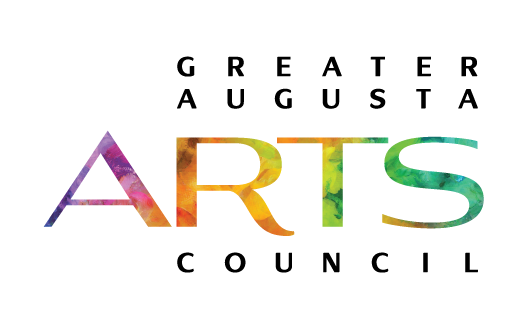 Gooden and Forbes, who are natives to the area, had heard stories passed down from generation to generation about the hotel. Their research revealed why the hotel was never rebuilt.
'We found references to about four or five different plans to rebuild it and none of them really materialized and it was definitely an insurance issue because about six months before the hotel fire , the South Carolina legislature passed a law stipulating that out-of-state insurance companies must pay a tax on their in-state activities. So most of them canceled their insurance," Gooden said.
"It was just about being someone in the right position at the right time to make contacts who were also in the right position at the right time. And a lot of that is just luck that started and that horrible debacle at the end where a series of unfortunate events led to the hotel's demise in such a short time. It's a sad story how it all ended, but there were plans for reconstruction almost immediately and a lot of support from the local public, politicians and Augusta residents," Forbes said.
"Everyone was ready to pitch in to see this hotel rebuilt, and it was a shame it was never completed and over the years," Forbes added. never took off. And then came progress, people had cars and didn't have to travel by train to get to some exotic resort. They just took off on their own and that was the story of it all."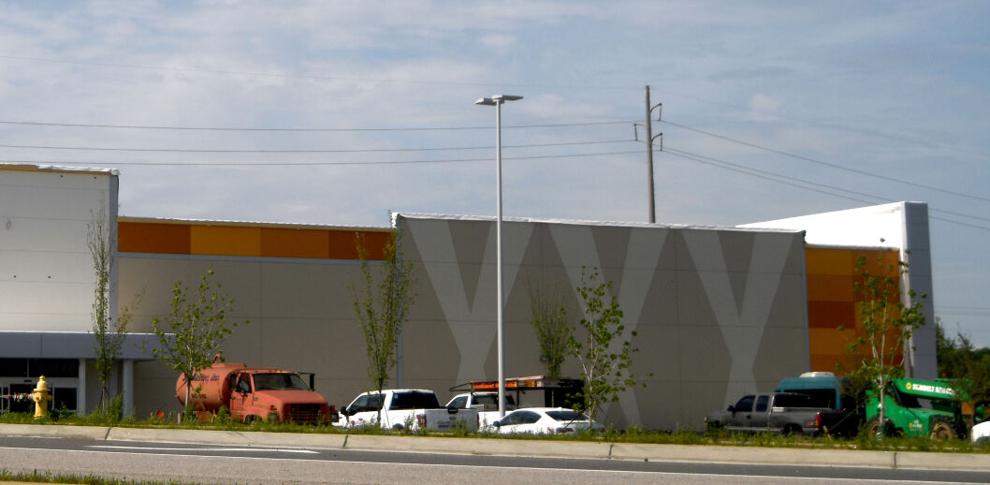 During the hotel's short-lived tenure in North Augusta, it attracted powerful Golden Age celebrities. John D. Rockefeller, Andrew Carnegie, President Taft and Glenda the Good Witch, played by actress Billie Burke, have all stayed at this five-story hotel.
The duo want the public to enjoy and learn about the hotel's history, answering age-old questions about the hotel.
"I hope they'll be surprised at how big this hotel really was and how important it was to the area," Forbes said. area, keeping the money here. And the importance of that, it was more important than I imagined, and I think the reason people know something about it is the legend passed down from parent to child over the years, is that it could have been Hollywood."
"It could have been the movie center of the United States and that sounds like a stretch, but in fact there was actually a movie studio on the hotel property and it was seriously considered," Forbes continued. "…I think that's what most people think they know about Hampton Terrace, that's the fact that we could have been Hollywood and that's all they know. The whole story is here and in the paper, and that's about the only thing I knew about the Hampton Terrace. My idea of ​​a grand hotel wasn't something as magnificent as this, or what the next ones were going to be. I hope they will be pleasantly surprised by what we have prepared.