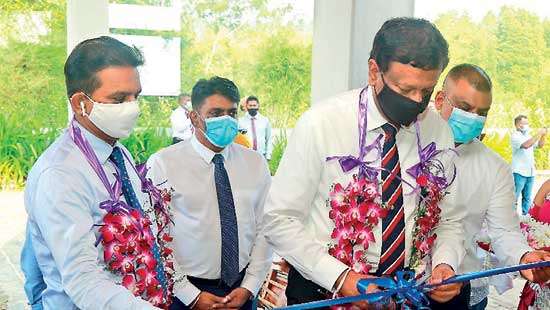 Club Hotel Dolphin reopens after Rs.300mn upgrade – Business News
---
Aerial view of Club Hotel Dolphin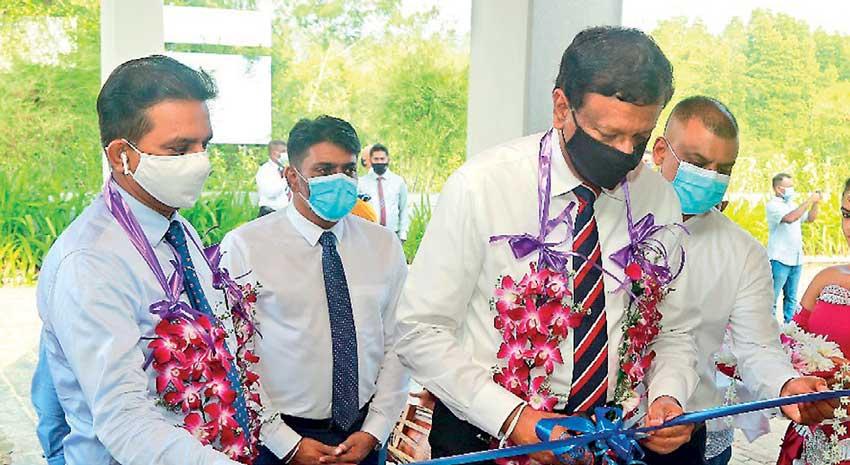 Ribbon cutting by Kapila Jayawardena, Group Managing Director/CEO of LOLC Holdings PLC
A groundbreaking ceremony was held marking the official reopening of Club Hotel Dolphin to the public and heralding a new era in post-pandemic travel.
Kapila Jayawardena, Group Managing Director/CEO of LOLC Holdings PLC and Chairman of Serendib Hotels PLC; Eksath Wijeratne, group general manager of Browns Hotels & Resorts; Adrian Jansz, Managing Director of Sales and Marketing at Browns Hotels & Resorts, and Suresh Athukorala, Managing Director of Club Hotel Dolphin were among the distinguished guests.
Located along the west coast of Waikkal, the refurbished Club Hotel Dolphin is entirely designed to accommodate travelers from all over the world. Led by an investment of over Rs 300 million by Browns Hotels & Resorts, a subsidiary of Browns Investments PLC; a complete renovation has been carried out to meet the needs of today's travelers.
Club Hotel Dolphin is the perfect place for tourists to start and end their beach holiday in Sri Lanka, close to Bandaranaike International Airport. The hotel has 154 rooms equipped with state-of-the-art equipment, 2 swimming pools, 4 bars, 2 restaurants, 2 cafes, a conference room, a spa equipped with a sauna and a hammam. , a full gymnasium and a kids club.
The hotel also offers a range of indoor and outdoor activities including badminton, tennis, beach volleyball, archery, squash, pool, billiards, chess, darts, tennis table, carom and a variety of board games to ensure everyone has a fun time. .
Guests are truly spoiled for choice, with a full range of guest-pleasing amenities and activities, making this the perfect spot for anyone looking for a vibrant all-inclusive getaway.
Serving up the freshest catches of the day, talented chefs concoct dishes using local ingredients that will leave guests wanting more. The open kitchens of both restaurants allow guests to watch the club's chefs work their magic, simply enhancing the overall dining experience.
"Admiral Court", the conference venue combined with an energetic entertainment team and all other in-house facilities make Club Hotel Dolphin the preferred choice for corporates; to facilitate meetings, incentives, conferences and exhibitions.
Eksath Wijeratne, Group Managing Director of Browns Hotels & Resorts, said: "Club Hotel Dolphin stands out because we offer a substantial range of exciting activities for travelers of all ages. We are sure the hotel would be the number one choice for families and large groups of friends looking for a fun vacation in the tropics. "LOLC Group's investments in the leisure sector are grouped under Browns Investments, which retains a majority stake in a number of properties in iconic locations across the country. The portfolio currently includes Avani Bentota Resort, Club Hotel Dolphin, Dickwella Resort & Spa, Hotel Sigiriya, The Calm Resort & Spa, 05 boutique properties under Reveal The Collection, Sheraton Kosgoda Turtle Beach Resort, Occidental Paradise Dambulla and Occidental Eden Beruwala.
2 other projects; comprising a 5-star resort in Beruwala, and the Port City Mega Leisure development comprising a 5-star city hotel is expected to be unveiled in the near future. A series of offshore investments in the Maldives, including 4 resorts and 1 hotel/urban condominium, as well as a 5-star resort in Mauritius, have also been added to the development pipeline.